Here are the first steps to give your community or SaaS users a custom experience to match your brand and website.
Once you have the Community edition of the Social Link Pages plugin installed, go to the "Pro Settings" menu in your WordPress admin:

You will see a new section called "Community Settings":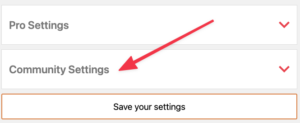 Expand this section to access all of the community settings, including options for customizing the page builder for your users: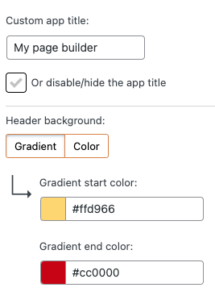 The app title is what appears at the top of the page builder. By default, this says "Social Link Pages Pro".

The header background options customize the colors behind the app header. By default, this is green and fades to transparent.